Well, this has been a very productive month though I haven't been posting much. It's been busy at work, busy with the house, busy with family and friends, busy with the art cards.....I'm so addicted. I don't know how to stop and there's other projects to do. Here are my latest.....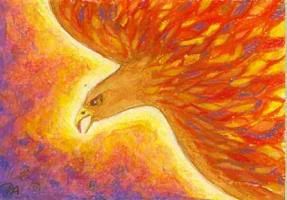 Fire Hawk Clan - Native American Astrology(I adapted this from my husband's design when we both worked at the Airbrush Shop...more on that!)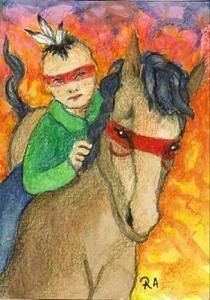 The Legend of the Wind Horse - a Choctaw Legend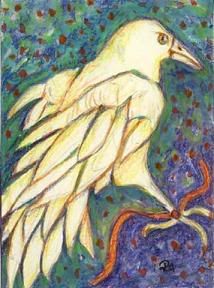 How the Crow Came to be Black - a Broule Sioux Legend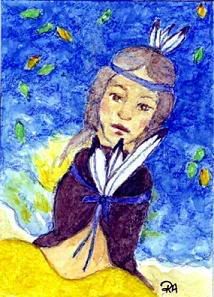 Black Corn Woman - a Lakota Legend
All of the above are for the American Native Legends & Stories Swap. I love the stories and was thoroughly inspired. All were done in watercolor and colored pencils.
The next series: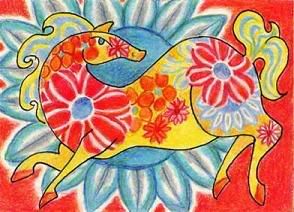 Flower Power Pony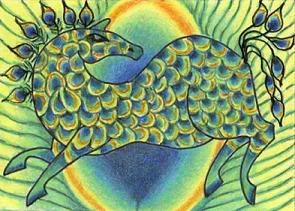 Peacock Pony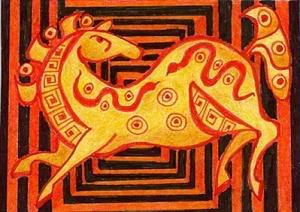 Mycenean - Greek Pony
Night Cloud Pony
The above series was for the
Design a Pony
Swap and were done in colored pencils and micron pen.
And for the
Name That Tune
Swap:
Clocks - Coldplay
Wild Horses - Rolling Stones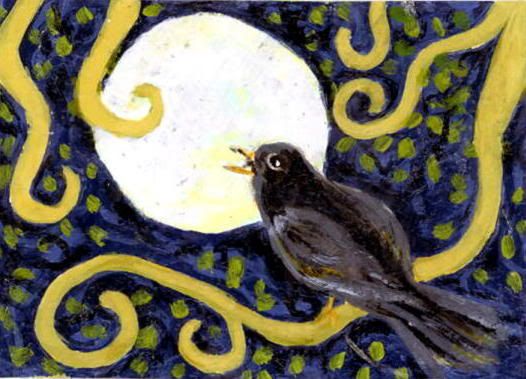 Blackbird - Beatles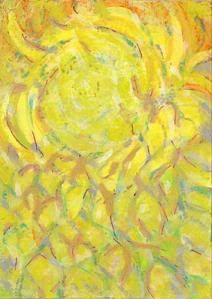 Yellow - Coldplay
And finally, I did a trade of another angel -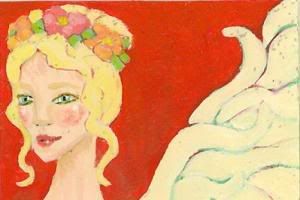 Angel Eyes II
The fire hawk above was inspired by my husband's design back in the day when we use to work as artists at "The AirBrush Shop" in Pacific Beach back in the 70's. We had so much fun and most of us are going to meet again (first time since the 70's) along with Andy's hang-gliding buddies in September. I was able to copy this crazy photo that was taken for an ad in the "Reader" - gee, I wish I still look the same but sadly that is not the case. This is going to be a very fun reunion!
Probably 1977-78
Oh, here is an inspiring link to a wonderful love story of Christian the Lion, it just makes your heart warm....
http://www.youtube.com/watch?v=adYbFQFXG0U